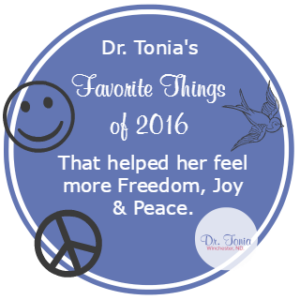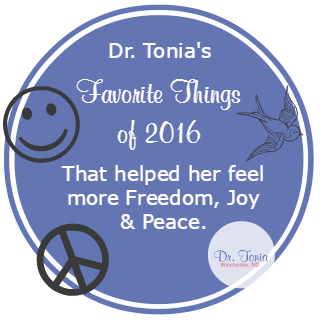 This time of year always sparks nostalgia for me. And maybe for you too.
Some questions I tend to ask myself (and you can ask yourself) include:
What went well this year?
What sucked?
What seemed bad but became a sparkly gift in the end?
What would I do differently if I could?
If I could wake up tomorrow and everything would be exactly how I wanted, what would that look like?
What do I want to focus on next year?
How can I get the thing I want?
ULTIMATELY… how do I want to feel?
What resources do I need to gather to get the thing?
What courses can I take to give me the skills I need?
What habit do I need to create?
What baby goals do I need to have in place to reach the big goal by my timeline?
This past year was a roller coaster. Impatiently waiting in line. Ups. Downs. Topsy Turvies. Loop de loopies. It was all over the place. It made me kinda wanna throw up my mini donuts to be honest.**
Early on, at one of the lowest lows, I recognized and declared,
"I JUST WANT TO BE AROUND KINDNESS!"
I was at a tipping point. My pain was intense but the pain of change seemed less frightening than the pain of remaining the same.
I started changing my behaviors so kindness would ride along with me in my coaster car. I set boundaries about what I would and would not tolerate.
That made some people mad, and they choose to move on from me. Or I chose to move on from them. As those relationships dissolved I noticed I felt more free.
This got me thinking.
I realized I wanted to feel three main things as often as possible:
FREEDOM
PEACE
JOY
I took stock of my current situation. Certain things in my environment weren't priming me to feel those things. For this I was accountable. I let those things in. I needed to let them out. I knew more needed to change so I could be close to those experiences on the regular.
I had to make choices that were aligned with the energy of those values. I had to make big choices and take mega action (hello new beautiful clinic space!!)
Here are some of my favorite resources that helped this past year be a transformational one. I thought maybe they would come in handy for you too.
Books:
The Big Leap by Gay Hendricks – This book is all about expanding your ability to have your life go well and feel good all the time.
The Universe Has Your Back by Gabby Bernstein – This is a collection of meditations, prayers, and exercises to help you create the life you want. From this magical book I took this incredible prayer that helps me when I'm getting all uppidty into my Tonia-frenzy.
Universe, guide me to perceive this fear through the teacher of love.
Miracles Now by Gabby Bernstein – Short, powerful reframes to get you feeling good in any situation.
The Fertile Soul by Randine Lewis – If you are a woman you should read this book. If you are a woman trying to get pregnant you should definitely read this book.
The Book of She by Sara Avant Stover – I haven't actually read this one yet. Haha. But know it's going to be full of insights based on Sara's previous work.
The Self Journal by Cathryn and Allen with Best Self Co – Ooooh this a is a goodie. This journal gives you the structure to break down big goals into little, achievable tasks, and is complete with daily reflection of lessons, wins and gratitude. This helped me day by day to do what needed to be done to find and move into my beautiful new clinic space.
The Slow Down Diet by Marc David – This book teaches you what the body needs to properly digest food. (Hint: It's not TV or Netflix or your phone). This is the HOW of eating.
Love Warrior by Glennon Doyle Melton – A memoir through hard times.
One Zentagle A Day by Beckah Krahula – How to Zentangle. Drawing became a major form of meditation for me this year. Lots of my scribbles are now framed in the new clinic. Anything is possible one stroke at a time.
The Desire Map by Danielle laPorte – What or how do you want to feel? That is more important than the things and gadgets. This book will get you clear.
The Interconnected Gratitude Journal by Molly Hahn – Daily Gratitude is proven to lift mood, improve quality of life, and empower manifesting of delightful things (or feelings.)
Zen D'Ella Meditation Cards by Ella Morelle – These cards have different high vibration words like peace, generosity, or joy. You get to colour or draw on them as a form of quiet reflection and can be used later as oracle cards. Ella is also local!
The Plan by Lyn-Genet Recitas – This is still my favorite food as medicine, anti-inflammation, weight-loss, program out there because it is holistic, individual, effective, non-depriving, and delicious.
Programs:
Karmic Mastery by Andrrea Hess – This woman is no fuss. She cuts through BS and calls you out on yours so you align your choices with the things (feelings) you want. I've never met her but took this online course. Hello new clinic space! She also brought us this timely and apropros article.
Daily Burn – An online gym. Low monthly fees, and GADS of interesting and effective work outs you can do at home.
Tiny Habits by BJ Fogg – A 5-day teaching and email support program to teach you how to create tiny new habits (which can turn into big important ones!)
Dream Blazing by Lisa Robbin Young – I use this program to help me reflect on the outgoing year and map out the incoming one.
She School by Sara Avant Stover – I'm actually listing this prematurely. I've signed up, but class starts in the new year. I love her programs and books. They help me come home to myself.
Dream Walking by Toko Pa – A 4-week course to help you unravel what the heck your dreams are trying to tell you.
Artists:
Naomi TeWinkel – Art that lifts your mood. How good is that? Admittedly this lady is ma bestie. We are co-Play-Ambassadors. Her art adorns the new clinic too.
Yvonne Acheson – Bright, vibrant, almost cartoony Vancouver Island Landscapes. She does beautiful work.
Practitioners:
This year I asked these amazing folks for help:
Osteopathy by Deanna Brenneman – Try this. Your body will thank you.
MindBody Healing Sessions by Fiona Mayhill – Love this lady. A dear colleague and friend. She does good work.
BodyTalk by Laura Dawn Wishart – Love this lady. A dear colleague and friend. She does good work.
Acupuncture by Carolann Stohl – OMG.
Tech Stuff / Apps:
Boomerang by Gmail – Schedule an email to be sent out later (so it doesn't look like you're emailing at 3:30 am). Boomerang emails back to you at a certain time so your inbox can seem clean.
Inbox Pause for Gmail by Baydin – Better yet. Have your ALL your emails come to you at certain times of your choosing. I only check email twice per day. Definitely more free feeling!
Unroll Me – Unsubscribe from several newsletters all at once.
iWonder – Aches and Pains or body parts not working? This app gives you journaling questions to help you uncover what your body might be trying to tell you.
Plank Challenge by Mulberry Land – I planked for 4 minutes and 30 seconds this year. And you can too. With this app.
Insight Timer –  Meditation app. Stream from hundreds of guided visualizations or program your own timed, custom background music.
Tap App by Brad Yates – I think tapping is one of the best self help tools. Brad is one of my faves for this. All his stuff is also free on Youtube. He us also a great hugger if you ever meet him in person.
Products:
Thought Flow Tea by Harmonic Arts Botanical Dispensary – Yep. This helps me focus. I drink it most days.
Epsom Salt Bath Soaks by Everyone Products – Bathing. Mmmm….
Squatty Potty – This YouTube commercial is hilarious and will explain everything. (PS… you can just use a regular stool. Or what I like to call a stool stool.)
Some of these things I listed are not new to me this year but were still massively useful. And for full disclosure, aside from the Amazon links I don't get a kick back – I'm not affiliated with these things in anyway.
The links are there for your convenience. I am just passing on what worked for me to feel more freedom, peace and joy.
And even if those aren't your values, these resources will likely help you clarify what yours are, so you can make different choices and attract different results.
Thank you 2016!
With that I will end my communication for the year.
I want to thank you for reading, for your stories, and the privilege of joining you on this crazy ride called life.
I wish you and yours a happy, healthy holiday season filled with laughter, joy, love, and peace. May 2017 bring you blessing beyond your wildest imagination.
To your healthy, happy, delightful life,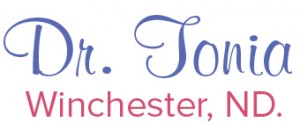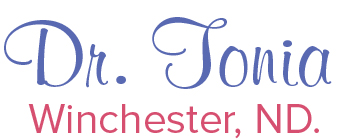 ** Mini donuts aren't great for you, PS.