Online / Phone
BodyTalk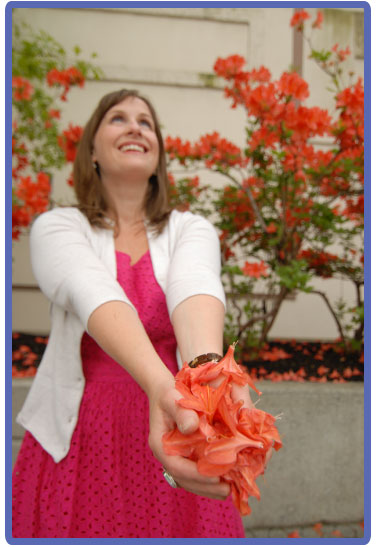 This is for folks who don't live near Nanaimo, on Vancouver Island, BC but want the benefits of BodyTalk.
I'm confident that an online / phone session will be perfect for you.
I know you're sick. Tired. In pain.
It feels like your world is crumbling beneath your feet. You don't know WHY you're sick or WHY it's such a struggle to get healthy. But you're pretty sure your body is trying to tell you something.
And trust me. It is.
With BodyTalk, I can help you translate. Think of me as the interpreter between your mind and your body.
Your First BodyTalk Session.
Let's figure out the real issues behind your health problems and get you healthy, happy, and doing what you love.
Think of this as "The First Date"
This is where you and your body get to really meet for the first time. (I'm the chaperone.) We'll meet via Skype or over the phone – PJs are totally allowed.
FollowUp Sessions
If the first session is like the first date between you and your body, then the follow-up sessions are like Going Steady. In follow-up sessions, we'll dig deeper, provide ongoing support, and body Tune-Ups (or Tune-Ins).
Follow-up sessions are a bit quicker (45 minutes). We'll start by chatting for a few minutes to touch base, and then we'll dive right in.
(NOTE: This option is for existing Talkers only.)
Booking information:
Sessions which will take place during my normal clinic hours:
Monday, Tuesday, Thursday 10 am – 5 pm PST.  Please contact the clinic at 250-585-0379 or via our contact form to find a time for you.
What folks are saying about BodyTalk
"Dr. Winchester has great energy. She is kind, understanding and non-judgmental. The Skype sessions were really convenient."
– Will Kuechler
"I feel like a human again. Thank you for helping me recreate my life.
– Laura Dawn Wishhart
"I've had lots of great results. My hair stopped falling out, my skin is getting clearer, more energy, lots of great insights!" 
-Anne Boschman
"She is exceptionally good at her job AND she is a really cool person too with an awesome sense of humor and deep integrity."
– Christle Lowe
"You were definitely right about feeling more energetic and clear."
– Nahanni Faith Hartwood
"Dr. Tonia takes out the 'airy fairy' and provides grounded, real world solutions and results. I no longer feel at odds with my physical body. There has been a huge reduction in my migraines and back discomfort!"
– Jodine Buydens
"If I heard about BodyTalk from anyone but Tonia, I'd be skeptical. But I totally trust her. She tuned in and identified all kinds of issues and concerns I've been dealing with in a way that made a surprising amount of physiological sense. Afterward I felt totally relieved and happy, knowing I was taking a step in the right direction."
– Nikki Elledge Brown
"Her genuine desire to help others and share her work made it feel comfortable to work with her. I have noticed better digestion and an overall feeling of lightness after my sessions."
– Chantal David
"Without overtly saying so, Dr. Tonia was able to transmit to me the feeling/idea/experience that healing is possible."
– Jessica Drury
Medical Disclaimer (the heavy stuff):
I can not do my doctoring over the internet. Sawry! But to properly assess people and diagnose them I need them in front of me. (If you're confused here is the dealio. BodyTalk is not diagnostic and hence can be done at a distance.)
And also, even though I'm a licensed Naturopathic Doctor in BC, you can not claim your distance BodyTalk sessions on your extended health plans. Insurance companies cover naturopathic consults and treatments done in person. Attempting to claim your distance sessions is fraudulent. I know. It seems heavy, but I just wanted to be clear so there are no misunderstandings.
BodyTalk is a fabulous tool. In fact, it's my favorite tool. Distance BodyTalk sessions are not naturopathic or medical consults; they are non-diagnostic. However they provide tremendous results, and my unique naturopathic education, experience, and wisdom will filter into the session. Does that all make sense?